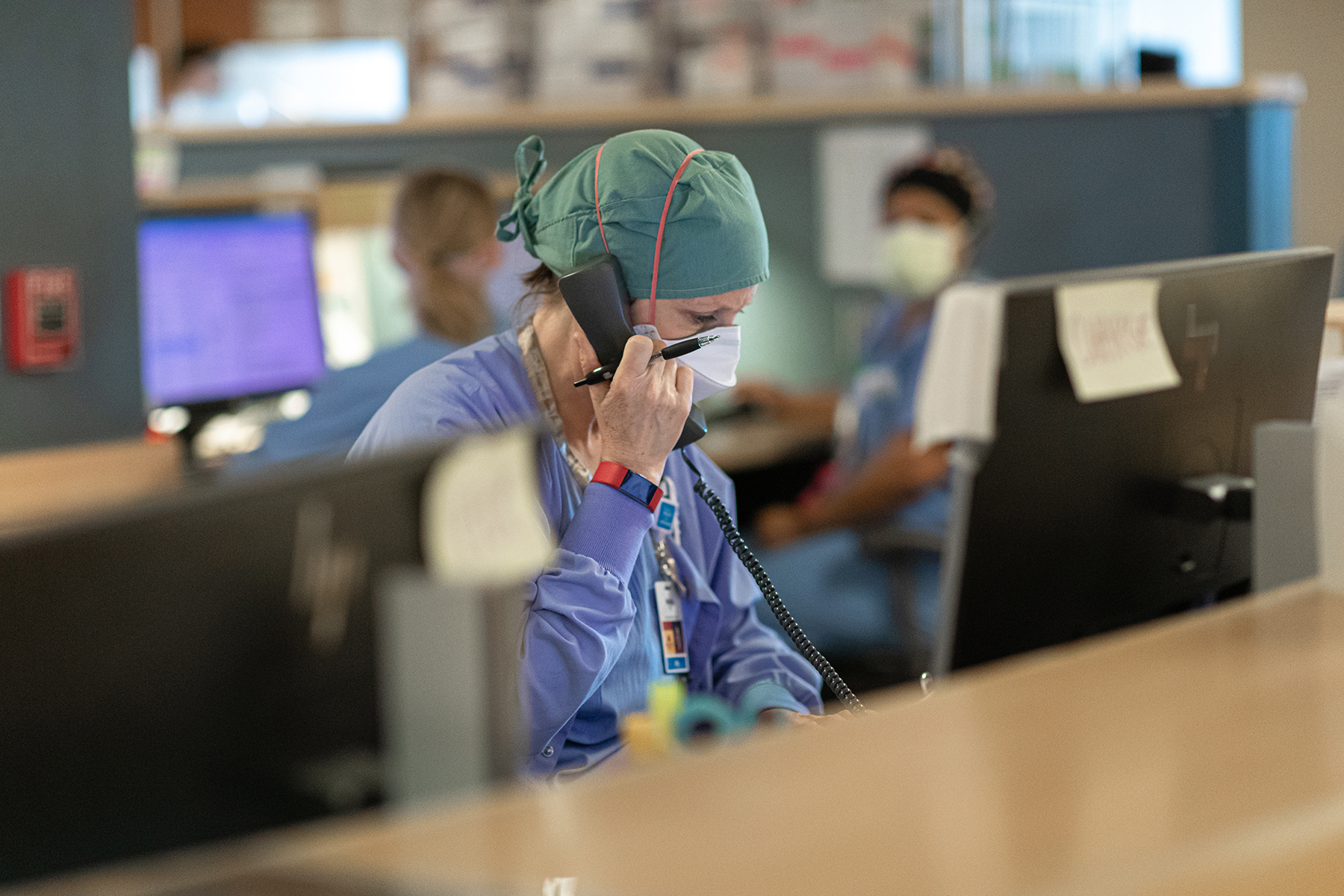 Every gift matters. Your gift matters.
Thank you for your interest in giving.
Fairview, the University of Minnesota, and University of Minnesota Physicians have formed a healthcare system that combines the best of academic and community medicine—M Health Fairview.
Fairview Foundation and the University of Minnesota Foundation (UMF) have both raised funds to support our healthcare system. We determined that there is an opportunity to combine forces, avoid duplicating resources, and create more impact by working together.
The University of Minnesota Foundation is now the primary entity for M Health Fairview hospitals, clinics, and community programs, effective Nov. 1, 2020.
We are confident that this newly formed partnership will make a positive impact on the lives of even more patients and community members. Your continued support is needed to make this happen. Gifts will help support patient care programs, capital improvements, research, and community health and wellbeing.
University of Minnesota Foundation
UMF offers a broad and deep operational infrastructure to support gifts, which will help M Health Fairview continue to deliver the breakthrough, compassionate care for which it is known. Team members at UMF will continue to ensure that fundraising activities are consistent with M Health Fairview's highest priorities and donors' philanthropic intentions.
Learn more about giving to our programs and services through UMF:
612-626-0416
The Future of the Fairview Foundation
Any dollars you have previously donated to Fairview Foundation will continue to support the designated programs and locations you've chosen. Going forward, your donations to the University of Minnesota Foundation will continue to support the areas of your choosing.
The Fairview Foundation will focus on distributing funds, as designated by donors, raised before Nov. 1, 2020.
For questions about Hospice and Home Care and previously established endowments, call Fairview Foundation at
612-672-7777
.
Central Mesabi Medical Foundation

For over 50 years, the Central Mesabi Medical Foundation (CMMF) has played a vital role in enhancing and improving health care through charitable financial gifts from generous donors and partners. Our commitment to supporting medical excellence is evidenced in the myriad gifts awarded annually within our hospital, clinics, and communities.